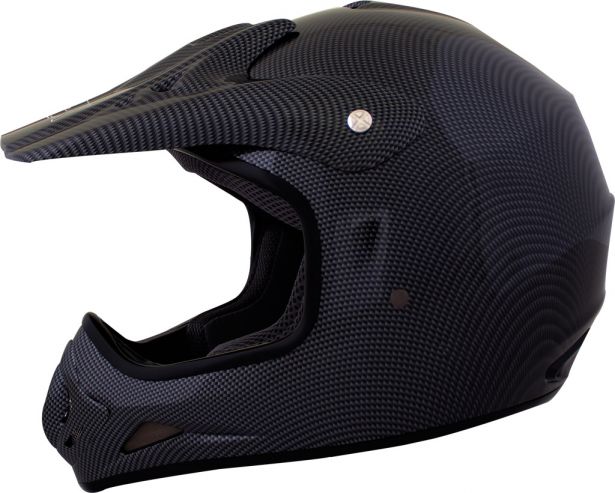 Vehicle Description
The PHX Vortex motocross helmet is amongst the lightest helmets in its class. Advanced ABS structure, treated hardware and advanced moisture/heat resistant adhesives yield a performance blend of durability and lightweight construction. Phoenix helmets offers fully independent kids, youth and adult sizes; The Vortex is an adult helmet and can accommodate all sizes of regular and over sized adults. The Vortex size variety means this model is applicable from small adults to even the largest of heads.
This helmet maximizes both comfort and safety. The adjustable interior padding is engineered to minimize shift during riding, ensuring a comfortable and secure fit for all riders. Reinforced multi-fabric neck roll provides additional support and improved weather seal for maximum comfort and noise reduction under any conditions. The 2012 PHX Vortex: Ultra-soft padding, 360 degree ventilation and uncompromising safety that far exceeds industry standards.
Meets or exceeds DOT standards in the USA, Canada and Mexico.
Interior padding 'jaw liners' are snap-removable and machine washable.
Fully adjustable regulation size 3-point sun visor with slide-n'-lock feature.
Additionally, Phoenix's exclusive 9-point ventilation system provides maximum air transfer and includes built in dust filtering. Some vents can be opened, closed or semi-staged to accommodate all riders and riding conditions.